Benjamin Koppel, Danish saxophonist and composer, is one of the most award-winning musicians of his generation, known for his versatility and virtuosity.
Koppel's influences are broad, but they start with his family. Koppel, a stellar player and renowned composer, is the grandson of noted Danish classical composer Herman D. Koppel. His father, Anders Koppel, is a well-known and successful Hammond organ player and a composer and the family in general is full of music and creativity.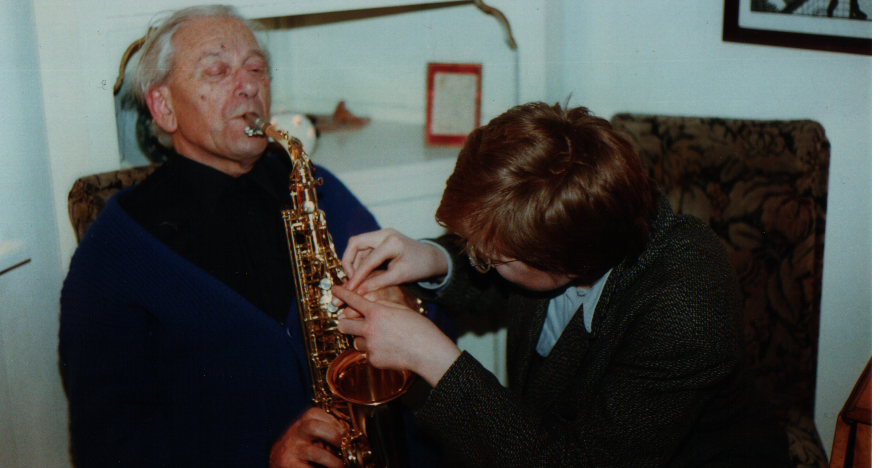 Benjamin Koppel's saxophone sounds sweet and full tone that comes more out of his heroes Cannonball Adderley and Johnny Hodges than, say, John Coltrane (whom he also admires). His approach is contemplative and not hectic when he pours out blazing bebop licks, quick and smooth. His superb playing has put him in the company of Kenny Werner, Jim Hall, Joe Lovano, Scott Colley, Miroslav Vitous, Randy Brecker, David Sanchez, Sheryl Crow to name a few.
He has jazz groups and plays classical, pop, R&B, folkloric music and almost anything in between. As a composer, he writes in those genres and is not afraid to take on large scale projects and compose music for a theatre performance, put together two festival programs per year and write a book whenever there is a break.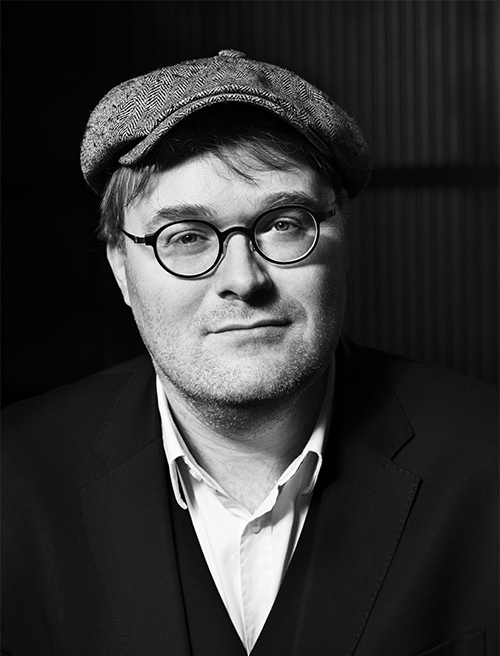 At the age of 15, he was co-founder of the Tournesoul soul / rock orchestra and also formed his own jazz quartet, which in 1993 released the debut cd Benjamin Koppel Quartet. In 1992, as the first jazz musician, he received the great award of the Jacob Gades Legacy. He studied in New York at the Cuban saxophonist Paquito D'Rivera and in 1995 he co-founder of Mad Cows Sing crossover ensemble, with 4 classical and 3 rhythmic musicians highlighting strongly in Denmark as well as on the international music scene. In 1997 he performed Anders Koppel's Saxophone Concerto No. 1 and 2004 Saxophone Concert No. 2. In May 2015, the third CD with Koppel as a soloist with Symphony Orchestra was released, Double Triple Koppel (Dacapo records) where Koppel plays with Michala Petri and the Odense Symphony Orchestra.
His saxophone can be heard on a large number of albums, including Moonjam (the best selling Scandinavian instrumental band with several multiple platinum albums to their credit), Danseorkestret, Rugsted & Kreutzfeldt, Maria Montell, Marie Carmen Koppel, Hanne Boel, Alberte Winding, Sanne Salomonsen and soundtracks for several feature films, documentaries, cartoons and ballets.
Koppel has worked regularly with international jazz stars like Chris Potter, Al Foster, John Abercrombie, Davide Sanchez, Lee Konitz, Jim Hall, Joe Lovano, Markus Stockhausen, Ron Miles, Dave Douglas, Ben Monder, Adam Nussbaum.
Koppel has released more than 60 albums as a jazz soloist along with some of the biggest international jazz names, including Joe Lovano, Kenny Werner, Charlie Mariano, Daniel Humair, Phil Woods, Alex Riel, Larry Goldings, Randy Brecker, Palle Danielsson, Ignacio Berroa, Bill Stewart, Lionel Loueke, Paul Bley, Miroslav Vitous, Miguel Zenon, Chano Dominguez, Peter Erskine, Scott Colley, Johnathan Blake, Bobby Watson, Jean Michel Pilc, Uri Caine, and others. Koppel has collaborations with a number of high-class classical soloists, including Katrine Gislinge, Michala Petri, Henrik Dam Thomsen, Inger Dam Jensen, and others.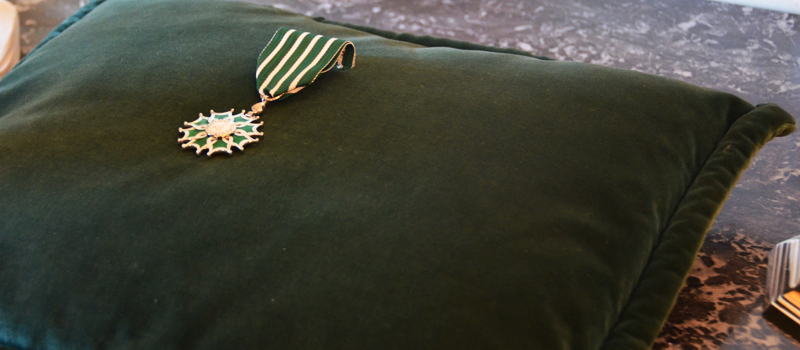 Since 2012 member of the trio Koppel-Colley-Blade Collective together with bassist Scott Colley and drummer Brian Blade, who released their first CD "The Koppel Colley Blade Collective" at Artistshare (USA) in May 2015.
Koppel has received a wide range of prizes and honors through the years. Palæ Bars Jazz Prize (the year after Kenny Drew, the year before Duke Jordan), the Jacob Gade Prize, Holstebro Music Prize, and others. Was also named Knight of France, Chevalier des Arts et des Lettres in 2011 for his musical work.
Soprano:
Selmer Super Action 80 series III
Mouthpiece: Bari 62
Mezzo Soprano:
Peter Jessen 01 Custom
Mouthpiece: Jessen Solid Silver custom made
Curved Soprano:
Yanagisawa
Mouthpiece: Bari 64
Alto:
Yamaha Custom EX  (2)
Mouthpiece: Jessen Solid Silver custom made
Neck: Jessen custom made
Tenor:
Selmer Super Action 80 Series III
Mouthpiece: Dave Guardala Studio Model
Baritone:
Selmer Super Action 80 Series III
Mouthpiece: Dave Guardala Studio Model
Piano:
Steinway size M
Sneakers:
Nike size 44 (eur)
Booking contact:

Mathilde Lunderskov
Mail: booking@cowbellmusic.dk
Mobil: +45 2575 0295
Office: +45 7026 0807